A recent chance meeting with Catalan film director, Robert Bellsola, in Girona led to me working as a cameraman on a film he was making called "My Crazy Cycling Season".
Robert, who is also a bakery owner and cycle race team owner, came up with the idea of filming his personal journey and struggle from being an overweight, unfit cyclist who could not give up smoking to training and taking part in L'Etape du Tour, a cycling sportive for amateurs held over the same course as a Tour de France stage. In his quest to achieve this, Robert enlists the help of a team of mentors and professional cyclists.
We filmed in and around the beautiful city of Girona in north east Spain, a city which has become a Mecca for riders, amateurs and professionals alike, due to its' quiet roads, access to the mountains and sea and fantastic year round climate.
Shooting footage in native 4k the workhorses for our filming were Panasonic GH5's, a DSLR format camera which allows shooting in v log giving a maximum dynamic range which is ideally suited to precise colour grading in post production. Matching the footage shot from the DJI Mavic pro drone did prove more challenging however. The other camera I used for filming action sequences was a Sony FS7, similar in shape to my Canon C100, it's light and ideal for handholding with its' kit stabilised lens. Some of the following scenes on the bike were filmed using a DJI Osmo Pro with a 40mm f2.8 Olympus lens, sometimes attached to the end of a 5 metre carbon fibre pole (Charters Pole)...the camera works on a stabilised grip giving super smooth footage but unfortunately is controlled via the DJI app which had an annoying habit of freezing or disconnecting whilst shooting.
Here are a few behind the scenes shots and the trailer I worked on.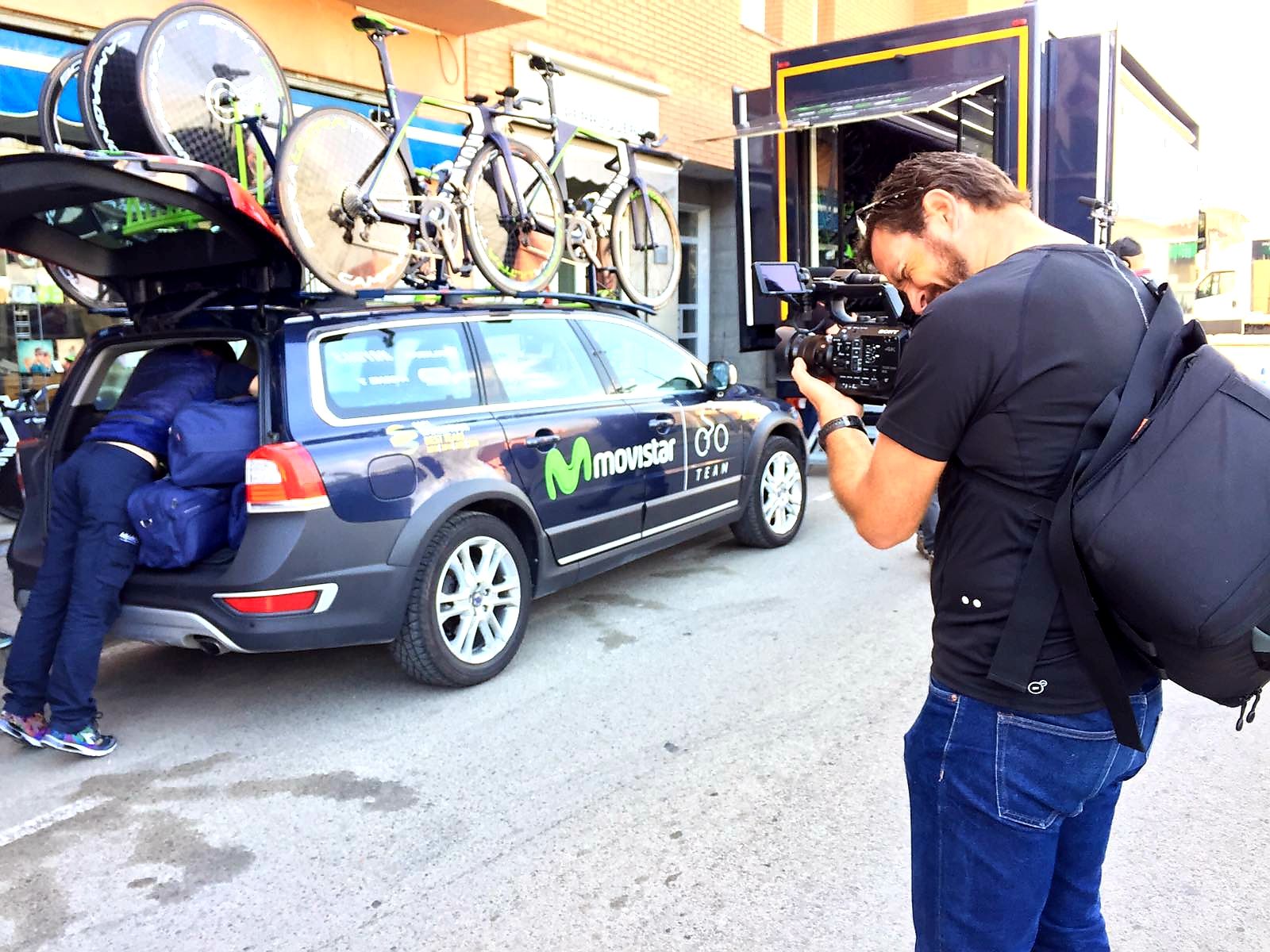 Filming the Tour of Catalonia race in Banyoles on a Sony FS7
Buddhist monks help Robert use meditation to give up smoking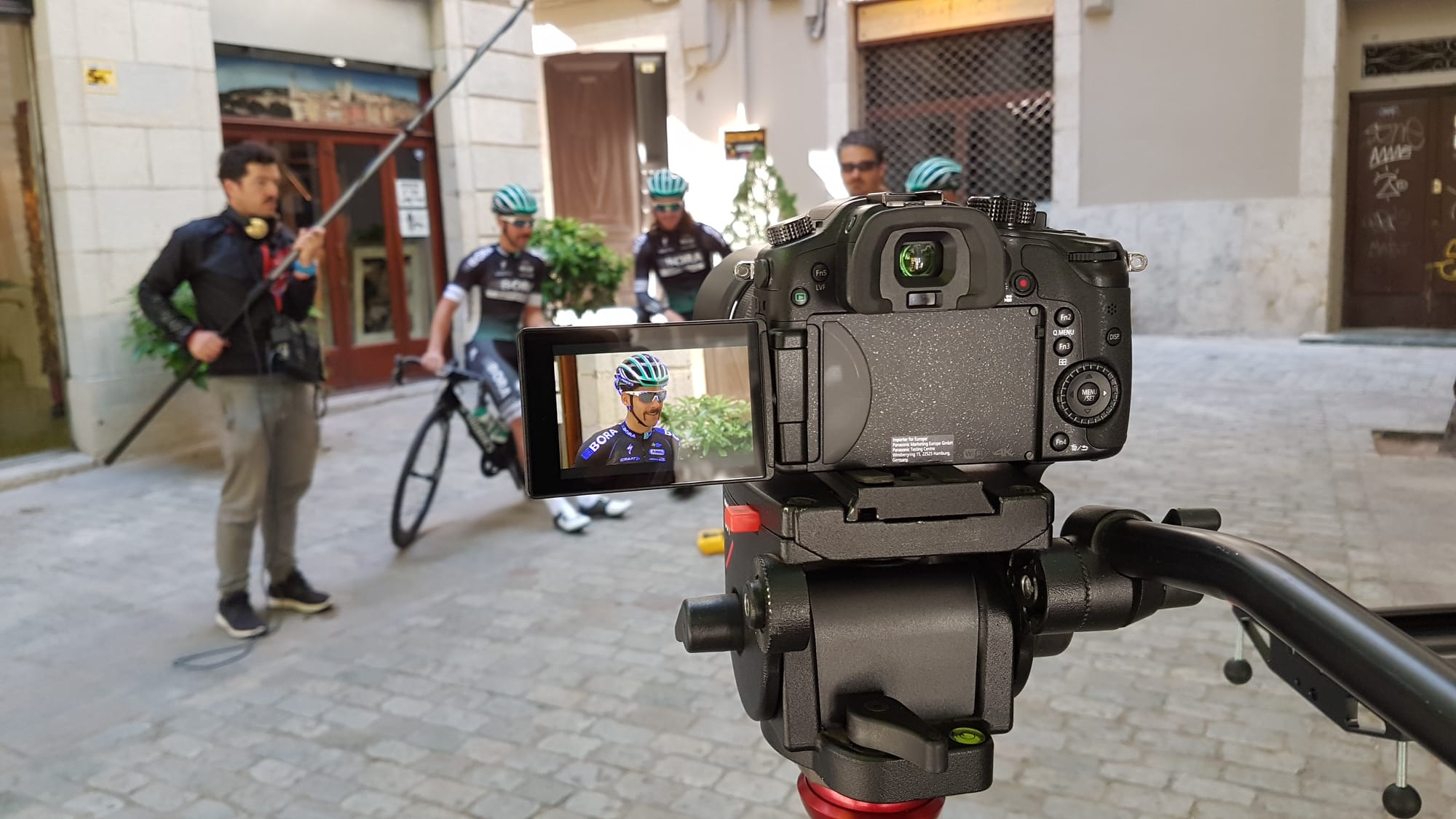 Interviewing Bora Hansgrove pro cyclists about their training in Girona using a Panasonic GH5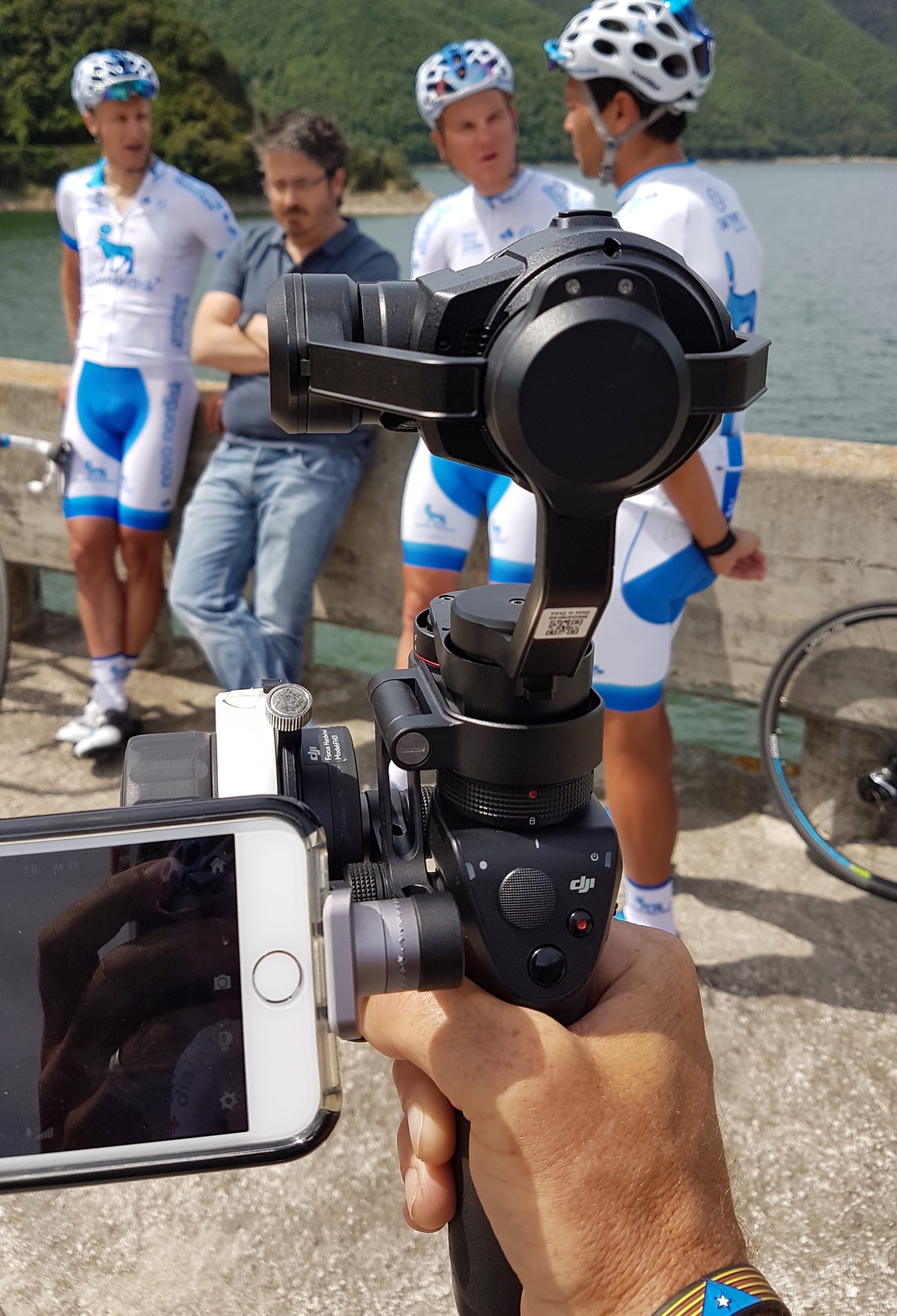 Using the DJI Osmo Pro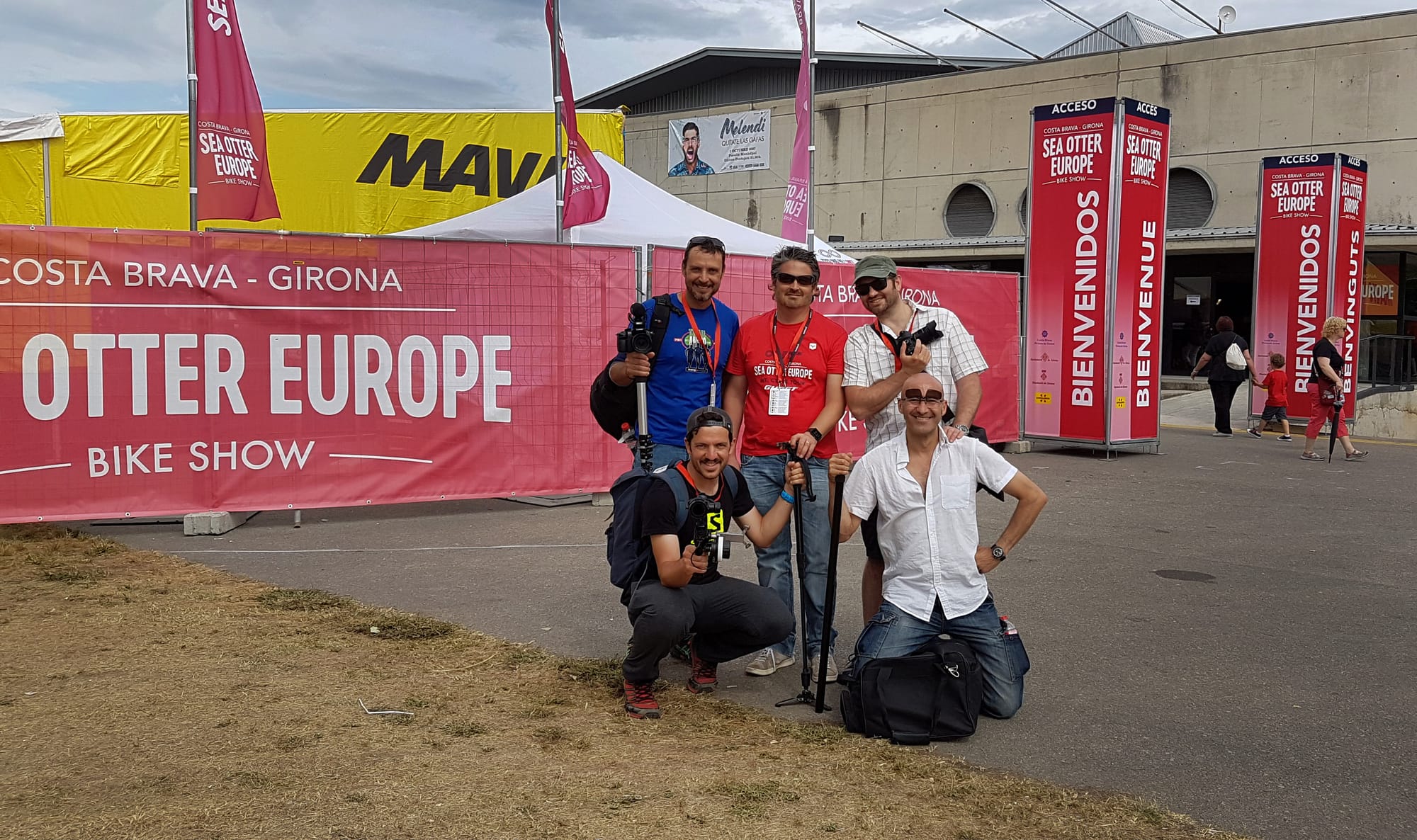 The film team at Sea Otter Europe
The film teaser (I'm also doing a voice over in the film between 2:09-2:19)