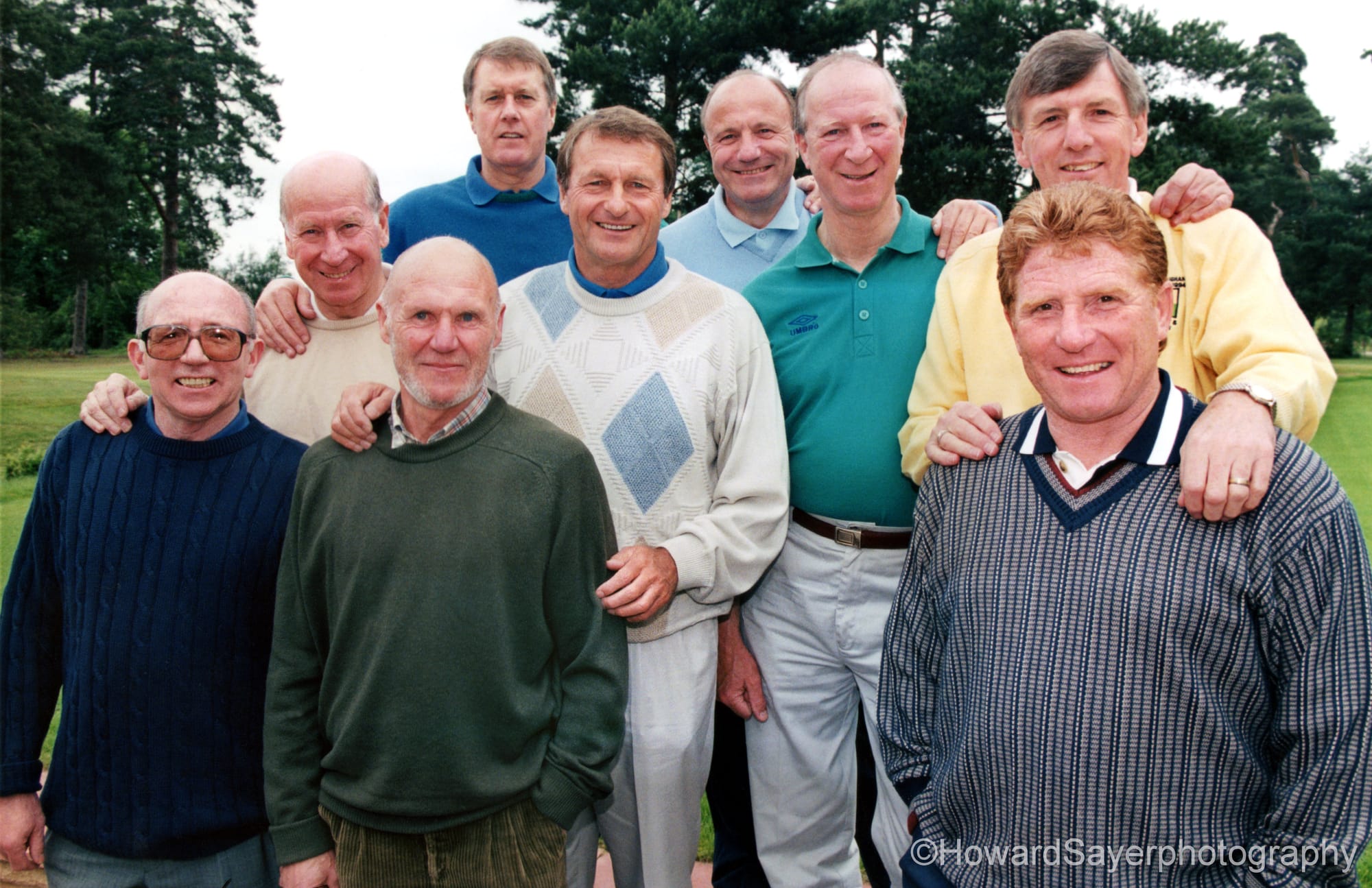 England 1966 team: Pictured (left to right, back to front) Geoff Hurst, Ray Wilson, Bobby Charlton, Roger Hunt, Jack Charlton, Martin Peters, Nobby Stiles, George Cohen and Alan Ball.
30th July 1966, Geoff Hurst's fantastic goal won England the World Cup at Wembley Stadium in London. I was only a 14 month old toddler at the time and so have no memories of that incredible occasion or the loud screams from my parents watching the match on the television.
Forward wind 32 years to 1998. I was working as a freelance for Big Pictures photo agency in London. The agency had received a tip-off that the 1966 England team were playing a round of golf at Foxhills Golf Club in Surrey. The agency called me and told me to rush down there to try and get a shot of the team together before teeing off. When I arrived 30 minutes later, I introduced myself to Geoff Hurst inside the clubhouse and he very kindly said that they'd be happy to do a group shot for me outside by the first tee. Good fortune was definitely with me that day as I was the only photographer there!
All the members of the original team where there apart from Gordon Banks and Bobby Moore (he died in 1993). When the photo was published in the UK national dailies, Geoff Hurst got in contact with me to say that he loved the photo and could he use it in his upcoming biography. I felt honoured that a legend of the game wanted to use my photo. A few months later, a personally signed copy of his book entitled "Geoff Hurst - 1966 and all that" was delivered to me. I was a happy man indeed!